Do you write a story, and then go search for a stock art for your story, or do you look at a stock art and dream up stories go with the photo? Can I do both?
AOL Is Shutting down Its Apple Blog TUAW
Founded just over 10 years ago in December 2004, TUAW was acquired by AOL in 2005 when it purchased Weblogs, Inc., alongside other influential sites including Autoblog, Joystiq, and Engadget. TUAW currently has 11 editorial staffers, according to its about page.
Why an Apple Employee Created a Company to Help Him Lose Weight
Michael Grothaus, Fast Company:
To hit his new year's weight loss resolution, this ex-Apple employee and journalist became a tech CEO.
I Spent Two Days Using the New Outlook for iPhones
It's hard to imagine getting jazzed about an email app in this day and age. But my early impressions of the fresh Outlook for iOS app that I've been checking out on an iPhone since Microsoft released it Thursday are overwhelmingly positive.
Also:
Microsoft Outlook for iOS Doesn't Live up to Its Name (Galen Gruman, InfoWorld)
The Outlook for iOS UI is much cleaner than the OWA app's UI, which has the clunky Windows 8 design. But the text is too small for many people to read, and there are no settings to change the text size. Plus, Outlook doesn't honor iOS's Text Size settings. If you're over 40, you'll likely need reading glasses to use Outlook on even a full-size iPad.
Nobrow's New App Lets You See through the Layers
Brigid Alverson, Comic Book Resources:
Nobrow Press co-founder Sam Arthur once described the company's mission as "to publish books that deserved to be printed — and by that I mean they needed to exist as tactile objects that people [can] collect and cherish." This has been borne out over the years as Nobrow established itself as a publisher that paid painstaking attention to the production process.

Given that, it's not surprising that it took Nobrow seven years to go digital, and when it did, it came up with a digital solution that addresses the physical aspects of its comics.
Turn Your Whistling into Song with the Tap of an App
Chordana Composer is a simple iOS app that can take snatches of melody and expand on them according to user preferences.

While the songs aren't exactly works of musical genius, the app is another example of how computers can emulate human creativity.
Audio Hijack 3 Bumps Up the Volume
It will take me weeks, maybe months, to plumb the depths of Audio Hijack 3, as I revise old workflows and set up new projects that formerly required other software or that I found infeasible in its predecessor. This refresh of the app isn't skin deep: it goes down into the inner workings. It will take veteran users some getting used to, but the advantages for old and new users are clear: more power, great flexibility, and less work for better results.
Stuff for Your Computers
Folderol: An Amazingly Useful OS X Utility by One of TUAW's Finest (Steven Sande, TUAW)
While we're busy closing down shop here at TUAW, I thought that I'd write one final app review. It's fitting that it's an app by Aunt TUAW herself, Erica Sadun. Folderol is a surprisingly useful and fun utility that does one thing very well -- it applies custom colors and images to folders in OS X.
Ask the iTunes Guy: Naming Live Sets, Syncing Old-Style iPods with iTunes Match
This week, I look at three interesting questions. How can you label live recordings by date and set? How can you sync from iTunes Match to a non-iOS iPod? And what are those mystery columns that show up in the iTunes library?
Parting Words
Congrats!
Thanks for reading.
The iPod had the white earbuds to show everyone that, yes, everyone is listening to their iPods and it is cool and safe for everyone to get one too.
Can the Apple Watch do the same thing? What is the equivalent to the white earbuds for Apple Watch?
Apple And McDonald's Went Live With Apple Pay in 8 Weeks
From the time Apple invited McDonald's executives to see Apple Pay till it was announced on stage by Tim Cook. Think about it. 14.000 restaurants in just two months. McDonald's serves 70 million people a day. Huge.
Wi-Fi Issues Continue to Hamper OS X Users Despite Updates
Fred O'Connor, IDG News Service:
Apple's efforts this week to remedy the Wi-Fi connectivity issues plaguing many OS X users produced mediocre results, judging by comments left in Apple's support forum.
Getting Your Bugs on Apple's Radar
Jason Snell, Supersite For Windows:
It can be frustrating if you're used to dealing with companies that are externally responsive. Actually, it's just plain frustrating. But in the end, if using Radar can draw Apple's attention to a problem that's been vexing you or the users you support, it's worth the frustration.
Stuff for Your Computers
Pushbullet is an iPhone app and Web browser extension that fills in the cracks. It lets you quickly push links, addresses plotted in Google Maps, images, and other information to from one device to another in just a matter of taps or clicks. Pushbullet also pushes other kinds of content if you subscribe to it, like daily cartoons from Cyanide and Happiness, working something like an RSS reader.
The Remote Places of the Apple Remote
Has there a kickstarter project that will glue the Apple TV remote onto a huge chunk of wood already?
Short Notes
iTunes Connect Issue Causing Developers to Be Logged into Wrong Accounts (Joe Rossignol, MacRumors)
Parting Words
Thanks for reading.
So, Yitang Zhang solves a mystery...
The iPad: Insert Meaning Here
I know that a lot of people feel like iPad is an awkward name. At the time the name caused quite a bit of tittering, and even today it doesn't seem to be particularly loved. But I think it's the perfect name, because pad—like pod before it—is a word that's utterly devoid of meaning… until Apple inserts meaning into it. And that's what the company did on stage in January 2010.
I love the iPod. To many, this is a music player. To me, it is a podcast player and a video player. (Yes, I used to watch movies on the iPod nano. The square one.) And, I'm sure, there are others who see their iPods instead as game machines, or jogging companions, or even just as pocket computers. An iPod can be as large as an iPhone, and as small as a pack of chewing gum. It can be in one's pocket all day long, or it is only taken out of a drawer twice a week to the gym. But all of that are encompassed very nicely in the name iPod.
On the other hand, the naming of iPhone seems to tie the pocket computer to mostly phone capabilities. But, as we can all see now, the iPhone changed the word phone so much over the years that we are using qualifiers to describe the act of using a phone as a phone. The iPhone name today still describes the iPhone perfectly.
So, really, iPod is a great name. iPhone is not a bad name. Content is still king.
On the third hand, I really dislike the iTunes name...
Speaking of the iPod...
Yes, Apple Watch will be out in April. I am guessing the native Apple Watch SDK will be available in WWDC this summer, and the Apple Watch app store will be operational towards the end of this year.
What I am curious about is this: when will iPod shuffle and iPod nano be refreshed with the Apple Watch OS and the new app store?
Speaking of the iTunes...
Forgot a Mac Firmware Password? Don't Panic, Here's What to Do
Do note that a firmware password is not the same as an administrator password or the general computer password used to login to a Mac. The firmware password appears immediately upon boot and is a gray locked icon.
Apple Remote Desktop Admin Tool Is Updated for the First Time in Forever
Andrew Cunningham, Ars Technica:
The biggest addition to version 3.8 is official support for OS X Yosemite, and the update redesigns the app's icon and UI to mesh better with Yosemite's new aesthetic. Improvements to file copying, Full Screen mode, and viewing multiple client desktops at once round out the update.
How to Play Windows Games on Your Mac without Windows
So there are a few other options for playing Windows games on your Mac, without the hassle or expense of having to install Windows.
Stuff for Your Computers
Microsoft Launches Revamped Outlook Mail App Based on Acompli for iOS (Mike Beasley, 9to5Mac)
The app includes "email triage" features found in the old app as well as new features to help appeal to a wider audience, such as the ability to toggle threaded conversation views.
Hands-On First Impressions of Pushbullet for iOS, Mac, and Safari (Joe Rossignol, MacRumors)
Pushbullet is the marriage of AirDrop, Notifyr and other OS X Yosemite features in one package, but is it a worthwhile alternative?
How to Easily Print Mail Merged Pages Documents (Christopher Breen, Macworld)
TL;DR Email Wants to Turn Those Novel-Like Emails Into Quick and Simple Messages (Brent Dirks, AppAdvice)
A Very Good Word Processor (Tera Talks)
Parting Words
Thanks for reading.
OS X Yosemite Update Tackles 'Surprise' Mac Security Flaws
You know those unpatched Mac security exploits that Google revealed a few days ago? You probably won't have to worry about them any more. Apple has released OS X Yosemite 10.10.2, a hefty update that fixes those vulnerabilities, which let an intruder hijack your system in the right circumstances.
iOS 8.1.3 Is Here! Fixes Spotlight, Takes Less Space to Install, and More Bugs Squashed!
The over-the-air update has a number of fixes and improvements, including one that should cut down on the amount of storage needed for future software updates.
Default Podcasts

The near perfect coincidence of the launch of Serial along with the change in iOS 8 to install the Apple Podcast app by default has almost certainly driven a massive wave of new podcast listeners to the medium.
Stuff For Your Computers
Alfred Remote lets you control Alfred and even trigger workflows from an iOS device.
Drop Review: An iPad-Connected Scale For Beginning Bakers (Caitlin McGarry, Macworld)
It simplifies even complicated recipes down to baby steps, no measuring required.
Olloclip 4-In-1 Lens For iPhone 6 and iPhone 6 Plus Review: Making Your iPhone Camera Better (Stuart Miles, Pocket Lint)
Apple Announces Record Profits, Earnings, and iPhone Sales
To say that the last three months of 2014 were record setting for Apple would be an understatement. Not only did the company set records for profit ($18 billion) and revenue ($74.6 billion), but it also sold a mind-boggling 74.5 million iPhones.
Also:
Parting Words
Thanks for reading.
Meet Vivaldi, A New Browser From the Former CEO of Opera
The new browser, which is available for Windows, Mac and Linux, is still in its early days, but offers a number of features that loyal Opera users may remember. It sports mouse gestures for browsing and the familiar "speed dial" interface that shows your favorite tabs on the new tab page.

Vivaldi also has some new tricks up its sleeves. Multiple tabs can be combined into one for easy browsing of related sites. For example, if you were doing research online you could group all the tabs on that topic into one to save space.
Microsoft OneNote for Mac — Is It An Evernote Contender?
OneNote is a good start as a Mac app from Microsoft. If you're invested in the ever-growing constellation of Microsoft cloud services, or if you use a Microsoft-heavy workflow at work or school, OneNote is certainly worth exploring — especially for the price.
Apple 27in iMac With Retina 5K Display Review: Oh My That Screen
The sheer clarity of the text and images – you can put nose to screen and still not see the pixels – makes it a joy to use every day and that's not something I ever thought I would say about a computer.

It isn't perfect. The only thing you can change on it is the memory and it's very expensive for a general desktop computer. But if you can afford £2,000 for such a Mac the retina iMac is the one to buy.
Stuff For Your Computers
Many Mac utilities allow you to move app windows into various quadrants with a click, but a quadrant, a quarter of the screen, is just too small. Half a screen is not. For that I use Split Screen, a Mac app that has one purpose in life. Splitting the Mac's screen. In half.
Computing for the Visually Impaired, Part 3
My temporary visual impairment exacerbated the everyday frustrations that I experience while using computers and smartphones. Without a visual impairment, I could dismiss these low-level frustrations without thinking. If dealing with the constant annoyances of typical computer use is like waving away a gnat, attempting to navigate the same systems while disabled is akin to negotiating with a swarm of wasps.
Turns Out Apple Pay Can't Solve Credit Card Fraud
According to Drop Labs, people are buying credit card numbers online, then loading those same numbers into Apple Pay, in essence making themselves a handy fake credit card, without going to the trouble of making a physical fake.

In short, banks aren't taking the proper measures to ensure that the credit card owner is the one using the credit card in Apple Pay. According to Drop Labs, most banks use a phone call to authenticate when a card is loaded into Apple Pay, a method that's woefully inadequate.
Short Notes
Parting Words
Thanks for reading.
Please don't ask stupid questions when interviewing potential candidates for a job... Presenting, from Eric Lippert's Blog, How well would the late Nobel-Prize-winning physicist Dr. Richard P. Feynman do in a technical interview at a software company?
It's About Time
Surely some team inside Apple is debating right now whether it is going to be iOS 10 or iOS X next year.
Apple Launches 'Free on iTunes' Section With Free TV and Music Downloads
Apple today added a new "Free on iTunes" section in the iTunes Store, featuring free downloads of songs and full length TV episodes. The section replaces Apple's "iTunes Single of the Week", which previously offered free songs from popular and indie music artists.
How to Hide the Safari Favorite Bookmark Menu URL Dropdown in OS X Yosemite
If the bookmarks dropdown menu bothers you, you can quickly turn it off in Safari settings, though the preference isn't necessarily named something you would expect.
Bringing Foursquare to the iPad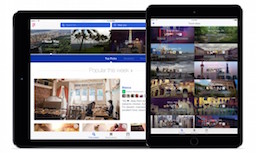 Building Foursquare for iPad was an exercise in minimalism. We set out to plan, build, and ship the app in a mere three months to validate that the market demand exists before investing more heavily in the platform. In the end, the tight timeline led us to greater focus and a better app. This short post highlights how we got there, and what we learned along the way.
Stuff For Your Computers

The Death of Music Sales
And if CDs are truly dead, then digital music sales are lying in the adjacent grave. Both categories are down double-digits in the last year, with iTunes sales diving at least 13 percent.
Short Notes
Parting Words
Thanks for reading.
What is the reason that there are no Apple stores in West Virginia? According to the Secretary of State: "How would we justify telling [Tim Cook] we allow gays to be discriminated against in our state?"
MPW, Carbon and Building Classic Mac OS Apps in OS X
Steven Troughton-Smith, High Caffeine Content:
There has never been a good way to compile Classic Mac OS apps on modern OS X - for the most part, you were stuck using ancient tools, either Apple's MPW or CodeWarrior, running in a VM of some sort. CodeWarrior, of course, is not free, and MPW only runs on Classic Mac OS, which is unstable at the best of times and downright nightmarish when trying to use it for development in an emulator like SheepShaver.

Enter 'mpw' (which I will refer to in lowercase throughout as something distinct from Apple's MPW toolset).
Here's a recap of how one can build Mac apps back in the days when we called them programs, not apps. (The only exception: the phrase "killer app".)
'Thunderstrike' Attack Also Fixed in OS X 10.10.2
"Thunderstrike" is the name for an attack that can target Mac hardware via the Thunderbolt port. Apple had previously updated the Retina 5K iMac and 2014 Mac mini to partially secure them against Thunderstrike. Now, the upcoming OS X Yosemite 10.10.2 will fix the problem for all recent Macs running Yosemite.
First Medical App System to Monitor Glucose Cleared in US
DexCom Inc won US clearance for the first system of glucose-monitoring apps that can be used with mobile devices such as the iPhone to remotely track the health of a diabetic.
Sony, Google, Apple Hit With Lawsuits Over Pre-1972 Music
Eriq Gardner, Hollywood Reporter:
All the leading providers of streaming music are now in the scorching hot legal zone involving pre-1972 music, after seven lawsuits were filed on Thursday against Apple's Beat Electronics, Sony Entertainment, Google, Rdio, Songza, Slacker and Escape Media Group (operator of Grooveshark).

The lawsuits on behalf of these rights-holders and others seek the disgorgement of profits, punitive damages and a restraining order that would prevent the companies offering digital radio services from further exploiting pre-'72 sound recordings without license. In bringing the claims of misappropriation and conversion, Zenbu is following in the path of The Turtles and the RIAA, which upset long-standing assumptions about the distribution and performance of older music in lawsuits filed against SiriusXM and Pandora.
Short Notes
Huge Crowds Gather for Apple Store Grand Opening In Hangzhou, China (AppleInsider)
Parting Words
Thanks for reading.
Sat, Jan 24, 2015 Day of the Yet Another Timezone Bug
App Developer Friends: Try TestFlight
When compared to the previous testing process, it is a major improvement and I am grateful to the team behind it. It is a sign that Apple cares about third party developers and about helping us improve the quality of the software we provide.
'GMT Bug' in iOS 8 Calendar Syncing Causing Time Zone Confusion for Users
According to user reports, calendar events created in one time zone are converted to another timezone possibly when they sync across a server.
Stuff for Your Computers
The Secret to Getting the Most Out of Your Apple Genius?
How Apple Wants to Remake the Classroom
Rather than classrooms focusing on rote learning and regurgitating facts from text books, Couch said, Apple studies found that in a digital age classrooms need to use technologies to make learning engaging, collaborative and challenging.

"It's not so important that we know that Christopher Columbus discovered America in 1492, what's important is what was happening around the time, what impact it had and how did that change society."
Parting Words
Thanks for reading.
Fri, Jan 23, 2015 Day of the Twisty Little Passages, All Alike
I've never really played text adventure games. (The closest 'text game' that I've ever played was You Don't Know Jack.) But, if you like the genre, here's something for you.
Words, Words, Words
The best video game I played last year is a science-fiction thriller about alchemy, and it has no graphics or sound effects. With little more than text, it manages to be far more impressive and innovative than the last Metal Gear Solid game.

Hadean Lands is a text adventure, a genre also known by the fancier name "interactive fiction." Software company Infocom popularized the form in the 1980s with floppy-disk games like Zork and Trinity. But Hadean Lands, written by longtime interactive-fiction stalwart Andrew Plotkin, isn't merely an excellent, challenging, and creative game. It is an unabashedly modernist and self-referential game, one that builds on the past achievements of its genre and pushes at its boundaries, much like how modernist authors from James Joyce to Rebecca West advanced their literary traditions. Hadean Lands is a milestone. No, it's not Joyce—Plotkin doesn't quite have the writing chops—but I did enjoy it more than T. S. Eliot.
New Traffic Apps May Be Pushing Cars Into Residential Areas
Laura J. Nelson, Los Angeles Times:
Many commuters say that Waze has made driving a more pleasant and serendipitous experience. But residents along once-quiet streets that parallel Los Angeles County's freeways have begun to complain that commuters dodging sluggish morning traffic are zipping through their neighborhoods, veering around corners and rolling through stop signs. And some of the worst of the traffic, they say, is being diverted to streets that are too small to be commuting conduits.
Hit List: Album View
Me, I've got no problems with albums. I listen to them pretty frequently, especially in more recent years. But not once in the many years of using an iOS device have I ever played back an album from that stupid horizontal screen. Why? Have you ever tried to find something in that view?
Crash Report By Hand
18 Conferences for Mac and iOS Professionals in 2015
Historically, Macworld Expo would be receding in the rearview mirror about now, but honestly, early January was a terrible time for a conference, between winter travel and proximity to the holidays. But with Macworld Expo no more, those of us who earn our livings within Apple's orbit will have to get our conference fixes from smaller, more intimate gatherings. Luckily, there's no lack of independent conferences both before and after Apple's WWDC, which usually takes place in June and has far fewer slots than developers who would like to attend.
Stuff for your Computers
The most important reason to use Notability is how it feels as you write in it.
DropZone 3 (For Mac) (William Fenton, PC Magazine)
DropZone catapults drag and drop into the twenty-first century with one-stop-shop access to files and applications, timesaving actions, and effortless menu bar access.
SimCity Complete Edition Fully Constructed in the Mac App Store (Simon Sage, iMore)
Hands On: Djay Pro (MacNN)
Amazon Releases [Kindle Textbook Creator for Mac], A Cross-Platform iBooks Author Competitor (Zac Hall, 9to5Mac)
Logitech Keys to Go Review: Mechanical Keyboard for iPad & iPhone (Josh SMith, GottaBeMobile)
'Dungeons Of Chaos' Review - A Retro-Style CRPG With All That Implies (Shaun Musgrave, TouchArcade)
Google Drops Three OS X 0days On Apple
At first glance, none of them appear to be highly critical, since all three appear to require the attacker to already have some access to a targeted machine. What's more, the first vulnerability, the one involving the "networkd 'effective_audit_token' XPC," may already have been mitigated in OS X Yosemite, but if so the Google advisory doesn't make this explicit and Apple doesn't publicly discuss security matters with reporters.
Follow-up:
The first exploit, which could result in privilege escalation, was marked as fixed and closed by Project Zero on January 8. Based on the latest build of OS X 10.10.2, seeded yesterday to developers, Apple has also already fixed both of the remaining vulnerabilities.
When It Comes to Security, Who Can You Trust?
To trust Cloak or a similar company, we have to believe that it lacks the motivation to engage in theft and possesses the competence to configure its systems well and keep them up to date. The test of both of these is often time: we need to know how they perform longitudinally and when faced with threats.
Short Notes
Apple CEO Tim Cook Made $9.2 Million in 2014 As New Retail Chief & Other Execs Increase Earnings (Jordan Kahn, 9to5Mac)
Apple Paid Former Burberry Boss $73 Million to Become Its Retail Chief (Dawn Chmielewski, Re/code)
Apple also notes that Ahrendts was among the highest-paid executives in the U.K. When she decided to leave her job at the luxury retailer, she left unvested stock awards worth approximately $37 million (as well as cash and perquisites that exceeded $5 million a year).
Apple Director Millard Drexler to Retire, Replacement Yet to be Named (Mark Gurman, 9to5Mac)
Apple Details HomeKit Compatibility With Competing Home Automation Platforms, Rules Out Rival Wi-Fi Gear (Jordan Kahn, 9to5Mac)
Parting Words
Thanks for reading.
Once upon a time, startups had a difficult time to get funded if they were competing directly with Microsoft. Nowadays, stock price of competitors drops when Apple files a patent. The times they are a-changin.
How to Verify a Time Machine Backup
We recently put out a call for topics you'd like to learn more about and one of the most popular suggestions was how to verify a Time Machine backup. After all, you've gone to all the trouble to create such a backup, it would be nice to know if it works. It turns out that there's not a completely clear-cut answer to this one. Let me explain.
AILW: Ubiquitous Times
It is hard to describe just how frustrating it is to look at a watch and not be able to see the time. That might seem superficially obvious but it was clearly not something that Microsoft prioritized in their design. Apple has. I now understand why we can't hide the status bar.
And I do wish to remind all iOS developers that you only hide the status bar (and the time) when it is absolutely necessary.
Transparency
Agree!
24 Photos For 20 Bucks
... and you don't even get to choose which 24 photos to print? I don't get it.
First Look: Logic Pro X 10.1 Brings It to Beatmakers
Although the free update includes a vast number of improvements and fixes, its target is clearly the producer and, more specifically, those working with elements of electronic music (which, again, is just about any of today's popular artists and producers).
Sunrise Calendar Caters to the Ultra-Productive Among Us
Sunrise Calendar's killer feature is the way it works with other apps. LinkedIn, Facebook, Evernote, Trello, and Foursquare are popular examples. In some cases, Sunrise Calendar just pulls in information from these apps. In other cases, like with Evernote, there is proper sync between them so not only can you view Evernote reminders and tasks, you can actually manipulate them in Sunrise and sync them right back to your Evernote account. Fancy, eh?j
Stuff for Your Computers
The big change with Triumph 2.5 is the Render Assistant. The feature has been redesigned, and now lets you render and export in multiple audio formats at the same time.
Short Notes
A spokesperson for the country's Internet and Information Office, who was present at the meeting last December in the US between Apple's chief executive officer Tim Cook and director of the Chinese office Lu Wei, told Beijing News that Cook has assured that Apple will fully cooperate with the Chinese government to have its products inspected for security concerns.
When Did Apple Become the Boring One? (Aaron Souppouris, Engadget)
Parting Words
Thanks for reading.
I totally agree with John Gruber on this: "If you see that 'If you see a stylus, they blew it' quote, they blew it."
Meet Audio Hijack 3, My New Favorite Audio Utility
This is a beautifully designed product that combines a clever and intuitive user interface with awesome power and versatility. It will appeal to podcasters, audio pros, musicians, and just about anyone else who needs to push their Mac's audio capabilities past the meager sound features offered by OS X itself.
Also:
While Audio Hijack 3 certainly allows you to do some things you couldn't do before, much of the release is about making existing features easier to use—to the point where you get more (and better) audio work done. It's no mean feat to rethink an interface so that an app takes on a new life. Rogue Amoeba has admirably done so with this release of Audio Hijack 3.
A Farewell to Files
I don't really think in terms of folders and hierarchies anymore. I still put things there, but only as a kind of future archeological clue, if everything goes to hell and I'm left digging through the dirt, trying to rebuild.

These days, I expect the machine to accept my query, and throw the relevant set of my stuff back at me. Browsing through directory windows seems anachronistic now, and - interestingly - it also feels artificial.
Quickie Promises to Make Mobile Messaging More Spontaneous
They call it "live messaging." Yes, messaging is always live, but what Quickie does differently is that it has applied the self-destructing video messaging model, pioneered by Snapchat, to text.
Also:
Quickie is so fast that it sometimes the app sends your message before you're done writing it. You text, draw, create GIFs of your voice, or record voice messages and send them instantly. There's no time for editing or hesitation, much like in a real conversation. Your recipient has time only to glance at your message before it disappears. If your note goes unopened, it'll stick around 24 hours before vanishing.
Accessibility Showdown: iPhone 6 Vs. iPhone 6 Plus
There are two main factors when evaluating the accessibility of the iPhone 6 Plus: the size of the display and the size of the phone itself. This is true for anyone, but the importance of both are magnified for those of us with physical disabilities.
How to Dry Out an iPhone: How to Fix Water-Damaged Smartphone
It goes without saying that the first step is to remove your phone from the water, then turn it off and remove its SIM. DO NOT TRY TO USE A WET PHONE. Do your best to dry the phone and its SIM with a nearby towel, jumper sleeve or whatever you have to hand. Give it a gentle shake, too, to remove any water from its ports. Then follow our advice to fix a water-damaged iPhone.
Have You Hug Somebody Yet?
Today is National Hug Day.
Myriads of studies have shown that physical contact between humans — such as kissing, hugging, or simply touching — is essential for overall mental and emotional well-being. Hugging, in particular, can improve psychological development, boost your immune system, decrease levels of the stress hormone cortisol, and lower the risk of heart disease: all perfect reasons to take part in National Hug Day, which falls on January 21st.
Photo: Free Hugs, by Matthew G (CC BY 2.0)
Stuff for Your Computers
Short Notes
Apple Pay Adds 15 More Banks and Credit Unions, Now At 45+ (Zac Hall, 9to5Mac)
FDA: The Apple Watch is a Wellness Tool, Not a Medical Device (Bryan M. Wolfe, AppAdvice)
Apple Buys the British Startup Behind Music Analytics Service Musicmetric (Stuart Dredge, The Guardian)
Musicmetric launched in 2008 as a way for music labels and other industry clients to track data on sales, BitTorrent downloads and social networking statistics for their artists, with its platform expanding to YouTube videos and audio streams over the next few years.
Apple Steps Up Lobbying in Washington to COunter Government Scrutiny (Tim Higgins, David McLaughlin and Todd Shields, Bloomberg)
Parting Words
Thanks for reading.
There will be a leap second coming up this June 30th, and it is expected to bring troubles to computers, as well to the programmers.
I just wish my iPhone alarms continue to work on July 1st, and that Apple Watch will continue to "keep time within 50 milliseconds of the definitive global time standard." (Disclaimer: As far as I know, no previous leap seconds have affected iPhone's alarm.)
View iCloud Photo Stream Photos on Your Mac with MyPhotostream
We can't stop taking photos while waiting for Apple to release Photos for OS X, so it's good that an application like MyPhotostream is stepping in to relieve some of the frustration. Although I have some quibbles about how MyPhotostream presents options to the user, those are superseded by the utility of being able to view My Photo Stream images on my Mac without launching iPhoto or Aperture.
Computing for the Visually Impaired, Part 2
Enduring such an acute trauma gave me empathy for my fellow low vision users — as well as fierce determination to learn more about what can go wrong, both clinically and for those with "normal vision."
Blogging on the Go with Desk
It's a simple, light-weight blogging app. It has a couple of features that make it especially handy for use on small screens. If you're a writer, especially one who travels a lot, Desk is worth checking out.
Evernote for Mac Helps You Organize Your Digital Life
Evernote has long been a popular way for people to take notes and archive important information. If you've never used it, here's an introduction to the Mac version of the software, and some tips on why you might be interested. By the way, Evernote is free to start with, so you can get try it out without paying a dime.
Unlocking Disk Utility's Hidden Secrets
One of OS X's most versatile utilities is Disk Utility—a tool not only used for formatting and managing a variety of storage devices, but also employed for fixing damaged volumes and performing the ever-so-common "permissions fix" routine. While these features are relatively apparent, the program does have some often overlooked options that can be useful.
Stuff For Your Computers
Short Notes
Awesome Helmet
I agree, this is one awesome helmet.
Parting Words
Thanks for reading.
My question of the day:
Why is rearranging app icons on iOS 8 different from rearranging sharing icons?
Apple and the Pain of Platform Transitions
Those technologies (or something like them) had to be in place for the Apple Watch (and other future devices) to ship. Sure, Apple could have taken longer to roll them out and they could have moved the watch from this year to next, but then we'd have spent another year hearing about how Apple was no longer innovating, how they were falling behind, and how they were doomed.
Take Apple Pay as an another example. Apple took years to get this up and running. Touch ID was released in 2013, and Passbook in 2012. I don't really get how one may think that Apple need to slow down further for better software quality. It's pretty slow enough.
Stuff For Your Computers
When it comes to interoperability between Apple's computers and mobile devices, there are still simple functions that are lacking. These five workarounds will help your iPhone, iPad, and Mac work better together — some of which Apple itself hasn't even thought of.
A new storage system fully encrypts data and the app now supports syncing your data to Dropbox or any shared folder.
Short Notes
Parting Words
Thanks for reading.
I enjoy listening to audiobooks, and I think it is fairly obvious why you don't get good programming books-on-tape. Anyway, here's a little something from the Swift Programming Language. Enjoy!
Why programming manuals aren't on audiobook from simon allardice on Vimeo.
A Few About Boxes From Vintage Mac Applications
So the other day I was going through some old CD-ROMs and backups, and found an unmarked CD-ROM I had absolutely no idea as to its contents. Even after inserting it in the PowerBook 1400's optical drive, and double-clicking on its icon, what was displayed was completely unassuming: a .sit archive called Mac OS 7.5.3 and a disk image simply called disk1.dsk. At first I dismissed this and just thought it was a backup of the installation disk(s) for System 7.5.3. When I finally mounted that disk image with DiskCopy, though, I found a little gold mine of vintage applications and games.

I started going through them one by one (the applications, at least; the games are more than 200!), and invoking their About boxes to find out exactly which version they were. I found some very old versions of popular applications and — equally interesting — there were also not-so-old versions of popular applications but in French and even German. I thought this exploration was worth capturing, so I took a few screenshots. Here's a selection of the most interesting findings. Enjoy.
Credit Where Due
But most importantly of all, Steve promised Bill that he would receive public recognition for his work on Macintosh. Mac programs had an "About Box", a descriptive dialog box invoked by the first command in the leftmost menu, which would display the author's name. Furthermore, Bill could display his name in the title bar of the main window each time his graphics application was launched. Finally, Steve promised that the Macintosh introduction would acknowledge the folks who actually created the design, rather than the managers who supervised them.

Steve was true to his word, and the seven people that he designated as the "design team" were featured in various ways during the Macintosh launch. Chiat-Day even filmed us for a series of television commercials, which never aired because they were deemed too self-congratulatory. It was fun to get our pictures in the national press, but it was also problematic, because there wasn't a fair way to draw the line. At least a dozen individuals made crucial contributions to the design, so there were some hard feelings from the people who didn't make the cut.
Can't Take That Away
I learned so much at Apple, and had many profound experiences that shaped the way I see the world both technically and otherwise. I was hired a year or two before Steve Jobs came back, and one of my first joys at Apple was adding my own name to the "About Box" for the Memory Control, which I had taken charge of. And because I could, I also added the names of some friends. I was a little immature. When Steve came back, one of his company-wide edicts was that the names of individuals must be removed from about boxes. I had to commit the source code that wiped my own identity off the faces of the products I had worked on.
Steve's explanation was something along the lines that it was unfair to put the names of a few in about boxes because it was a disservice to all the other employees who were not listed. He insisted that each of them was as important to the success of the company as the people who were listed. Of course he was right, but it didn't feel great at the time.
Secret About Box
David K. Every & Daniel Fanton, MacKiDo:
By moving the mouse around you control the direction the wind. In fact, you can make the flag tear free and fluttering toward the ground and off the screen.
Stuff For Your Computers
Parting Words
Thanks for reading.
Weed Apps Are Dazed and Confused Over Apple's Unpredictable Policies
"Apple really hurt us and our right to assemble, our right to free speech, and our right to mobilize cannabis consumers like any other constituency," Dietrich said by phone this week. "It's ironic that on the same day Alaska and Oregon voted to legalize marijuana, Apple took the opposite approach."
Previously:
Apple Weeds Out Popular Marijuana Game From App Store (Sam Byford, The Verge)
Stuff For Your Computers
Ask the iTunes Guy: Joining Tracks, iOS and Apple Lossless (Kirk McElhearn, Macworld)
I show a couple of ways to have two songs always play together in shuffle mode; look at a question regarding high-resolution files, Apple Lossless, and iOS devices; and I field two questions about adding information to the Lyrics tag of audiobooks files (and how to export text from that tag).
Where Screen Sizes Are Heading
More Sunsetting News
MacUser UK is closing down...
The decision to cease publication of MacUser was very tough and one that was not taken lightly. Unfortunately, due to challenging market conditions, the closure was unavoidable.
Also:
Parting Words
Thanks for reading.
"Make no mistake - Google Glass is dead, at least in its present form."
Looks like when it comes to wearables, you really don't want a camera on the wearable.
The Forgotten iPod Touch
The iPad mini — with its bigger screen and better battery — is a lot better for games and videos, the two things kids do with these kinds of devices. Toss in that it's much harder to lose a 7.9-inch device than a 4-inch one, and it's not hard to see why the iPod touch may be losing out to the iPad mini.
Just like OS X was deemed unsuitable for netbooks or tablets, I think Apple is positioning iOS for bigger screens. And making an iPod touch with a screen as big as the iPhone just doesn't really make much sense in a world where an iPad mini also exists.
I do see, or wish, that Apple makes the transition to Apple Watch OS for the iPod shuffe and nano, but I too am not sure about the future of iPod touch.
Apple: 1 Million New iBooks Customers Each Week Since iOS 8 Launch
Apple's iOS 8 and OS X Yosemite, which launched to the public this fall, come with iBooks pre-installed. That decision has paid off: iBooks has averaged one million new customers every week since mid-September.
Previously, from Jay Yarow, Business Insider, on how Apple and Google can shaft Amazon:
As soon as I typed the first six letters of book title in Safari, it offered to send me to iBooks to buy the book. Clicking on that kicked me straight to Apple's iBookstore.

If I didn't click on that link, I would go to Google. But guess what happens in Google? There's a big fat box that points me to Barnes & Noble. It also points me to Good Reads, which Amazon owns. That box also has links for Google's Play store, and something called Oyster Books.

Finally, below that is Amazon's link.
Stuff For Your Computers
Timeline Launches News App to Give You the Context Behind the Day's Headlines (Anthony Ha, TechCrunch)
One big complaint about current news coverage is that there's not enough context — an article or TV report might tell you what happened today, but it gives you no understanding about the history that led up to today's news. Now a startup called Timeline is aiming to change that.
The Wonderful Be My Eyes App For iOS Lets You Lend Your Eyes to the Blind (Aldrin Calimlim, AppAdvice)
Using integrated VoiceOver accessibility, the app lets a blind person request assistance from a sighted person to help with anything from knowing the expiry date on a milk carton to navigating unfamiliar surroundings.
Short Notes
OK, Apple. You've bought yourself a year. I'm willing to consider that I've had a run of bad luck. Think different. Talk different. Now you're acting different. Let's hope it continues longer than my iPhone.
How to Say: Xiaomi
It's the world's most valuable privately held company, and its third biggest smartphone maker, selling 61 million handsets last year. But how do you pronounce Xiaomi?
Parting Words
Thanks for reading.
"I know I've made some very poor decisions recently, but I can give you my complete assurance that my work will be back to normal. I've still got the greatest enthusiasm and confidence in the mission. And I want to help you."
Siri Improvement
Not only is Siri getting faster, it seems to be getting smarter too.
Jan Dawson has an example where Siri figured out where you are going without you telling Siri where you are going.
Also:
What John Gruber wrote 'yesterday': Siri Improvement
A Final Laptop
Will there be new laptops, tablets, phones, wearables, and even exotic new categories of machines in the future? Of course. Will I buy them? Some, at least - unquestionably. New is novel, and nothing lasts forever. I have no idea what's to come.

I do know that I'll no longer need a new laptop.
I totally get what Mr Gemmell is blogging. Right now, the only reason I'm still going to upgrade my MacBook Air is to get better battery life, both because of better technologies as well as dying batteries.
Photo by Whity (CC BY 2.0)
App Store Subscriptions Getting Cancelled by Apple's VAT Price Rise
Andrew Griffin, The Independent:
Auto-renewing subscriptions within Apps from the Apple Store have all been cancelled, as a result of last week's VAT-related price change.

The company increased prices last week in response to an increase in VAT in the EU and currency changes, but in doing so appear to have cancelled all auto-renewing subscriptions.
Stuff For Your Computer
There is a lot to like about the new Mac mini, not least its lower pricing and modern processor. However, you should note that the older models from 2012 offer exceptionally good processors, and are upgradable, so if you can get your hands on one we recommend that you do.
Short Notes
Meet the New Artists Who Will Grace Apple Stores (Margaret Rhodes, Wired)
Getting the Most Out of Apple iOS 8 (Molly Wood, New York Times)
First Look: Apple's HomeKit Could Help Smarten Up Your Home (Anick Jesdanun, Associated Press)
Correction of the Day
Parting Words
Thanks for reading.
So, Apple has ended its promotion that gave away free singles weekly on the iTunes store, as reported by various websites including MacRumors. This was a promotion that started 11 years ago, we are reminded, the year of the Monkey.
Ah, 2004. The iPhone was still a prototype in Apple's labs, probably more like an iPod touch or a Newton than a phone. The iPod mini was the hot new product from Apple, and audio blogging has just been renamed podcasts. This was a time when free (legally) meant something, and there are still many people who knew what is a "single."
Today, free is everywhere; concerts and tours are where the real money is, and we rent music and listen to radios (the new version). I can't imagine this promotion is doing too much to bring in customers for either Apple or the artists, so maybe it is a good time to end this promotion.
Onwards!
To Beat the iPhone, You Have to Beat the iPhone's Camera
The effortlessness of taking good pictures with the iPhone is probably that phone's most underrated quality. And yet, its importance grows with every passing day. Consider how vital the camera in any modern smartphone is. Snapchat, Instagram, Facebook, WhatsApp, and Twitter are the most popular communication platforms, and they're all either image-centric or moving toward a greater reliance on visuals. To get the most out of Pinterest, Tumblr, Foursquare check-ins, or Yelp restaurant reviews, you'll want to be able to take quick and easy mobile pictures. The standard that must be reached isn't so much about image quality as it is about quickness, predictability, and reliability — and nobody does those things better than Apple.
Thunderstrike Proof-of-Concept Attack Serious, But Limited
Dubbed Thunderstrike, the Thunderbolt-based attack is limited to situations where an attacker has physical access to a Mac and enough time to run it through a reboot and firmware installation cycle. Apple has partially addressed the vulnerability in recently released hardware (the iMac with Retina 5K display and the new Mac mini) and will be rolling out fixes to older hardware in the future.
Why Two-Factor Authentication Isn't Protecting Your Apple Account
Even if you have 2FA enabled, Apple will not prompt for 2FA if someone is trying to login to your account on many of their services.
Apple Brings 2TB Mac Mini Configuration Back to Online Store
In its return to the Online Apple Store, [...] the 2TB Mac mini is now a Fusion Drive unit, but is again restricted to the highest-end $999 model
Siri Improvements
Siri and Google Now from John Gruber on Vimeo.
I've noticed over the past year that Siri is getting faster — both at parsing spoken input and returning results.
If you haven't been using Siri because the performance was slow the last time you used it, it is time to try again.
Stuff For Your Computers
Allcast for iOS lets Apple fans easily stream their on-device photos, videos, music, not to mention content from Dropbox, Google Drive, Google+ and Picasa to a TV.
Plants vs Zombies 2 updated with arctic and prehistoric frostbite caves levels (Aldrin Calimlim, AppAdvice)
Apple, Google Reach New Deal to End U.S. Lawsuit Over Poaching
In the short court filing on Tuesday, the companies said plaintiffs will file a detailed explanation of the new deal "imminently." Koh will then likely decide whether to accept or reject it.
Rumors! We Have Rumors!
I think John Gruber has the best speculation on why the rumored 12-inch MacBook only has one USB Type C port. Go listen to the latest episode of The Talk Show podcast to find out.
Parting Words
Thanks for reading.
Can't get enough HFS+ rants from Mr Hypercritical himself? Try adding Linux Torvalds to the mix and you'll get this Google+ thread.
Oh, and also:
"Why case insensitive?"
"Microsoft Office."
UIKit Engineer Jordan Breeding Dies of Cancer
So many good people clearly loved him.
Why DNS in OS X 10.10 Is Broken, And What You Can Do To Fix It
Iljitsch van Beijnum, Ars Technica:
For 12 years, the mDNSResponder service managed a surprisingly large part of our Mac's networking, and it managed this task well. But as of OS X 10.10, the mDNSResponder has been replaced with discoveryd, which does the same thing. Mostly. Here are some strange networking problems we've observed since installing 10.10.
Review: Olloclip's Telephoto and Circular Polarizing Lens Lets iPhone 6, 6 Plus Users Shoot 2X-Magnified Photos Through Glass
While we'd really like to see zero distortion at the edges of the 2X lens, the circular polarizer works as expected, and the convenient additional front and rear camera support is welcome.
Save Your Mac's Hard Drive With DiskWarrior 5
Of all the tools you can keep in a Mac utility toolbox, one of the most important involves whatever you'll use to recover data from a failing or messed up hard drive. And the tool I always go to first when I'm having drive troubles is Alsoft's DiskWarrior. DiskWarrior 5 is now available, so let's take a look at what's new.
Google Launches Chrome Remote Desktop for iOS
Like its Android counterpart, the iOS version lets you remotely control your computer using your smartphone or tablet.
More Stuff For Your Computers
Hong Kong's Severe iPhone 6 Obsession
Hong Kong: It's 7.55 am and I'm up, wide-eyed, staring at my laptop. Before me sits Apple's iPhone 6 reservation page, which I'm vigorously refreshing. Why? Because reserving an iPhone 6 from the Apple store is the only way you're going to buy an "official" one in Hong Kong. Almost four months after it was released, it's still near impossible to buy an iPhone 6 in Hong Kong.
Short Notes
Parting Words
Thanks for reading.
By now, you should realise that "It Just Works" was never 100% accurate on the Apple platforms.
(Are you sitting down? Maybe you should sit down now...)
And the Mac did have viruses too. Although this was from a time that was long long ago, in a version of an OS that probably the majority of Apple customers today has never use before...
Sell That Apple Watch
Do you aspire to be a top Apple salesperson, selling high-end gold Apple Watches and Mac Pros and Retina iMacs year after year, month after month? (Especially that gold watch.)
Here are some wonderful advice that you might enjoy.
For example: finding the right moment to change from using "this watch" to "your watch".
(Photo by V4711 (Own work) [CC BY-SA 3.0], via Wikimedia Commons)
Anypass Review: This App Mimics AirDrop Between Non-AirDrop Capable Macs and iOS Devices
Anypass is an excellent solution for sharing files between your non-AirDrop capable devices, making it the simplest way to transfer files between devices with zero configuration required.
Stuff for Your Computers
Microsoft Sway is a visual storytelling app, that very smoothly and very quickly gets you stringing images and text together to tell a tale. (MacNN)
You're bound to get addicted to the new Pivvot-like avoidance game Linebound (Aldrin Calimlim, AppAdvice)
The iPhone's 8th Anniversary
Jean-Louis Gassée, Monday Note:
The big impact to come will be getting the entire world to reach and exceed this degree of connectivity, especially in areas where there's little or no wired connectivity.

This is what Steve Jobs started eight years ago by upending established players and carrier relationships.
Also:
Nadyne Richmond: I guess it's a toss-up about whether I was right about scrolling behavior, since the iPhone and Mac scrolling behavior was divergent for awhile, but now has converged to the iPhone model, and scrollbars have mostly disappeared, too.
Parting Words
Thanks for reading.tr
Sun, Jan 11, 2015 Day of the Do-You-Know-Where-Your-iPhone-Is?
If you are not reading this little web page on your iPhone, the question is: do you know where your iPhone is? Are you missing your iPhone right now? Is your heart beating faster because you do not know where your iPhone is? Is your blood pressure shooting up right at the very moment?
If so, you may be suffering from nomophobia. As researchers from University of Missouri found out, "taking away study participants' iPhones caused a measurable stress reaction and led them to perform poorly on simple cognitive tasks."
And that's why you need an Apple Watch that is always on your wrist to prevent separation anxiety. :-)
Battery Life: Apple's Solving For x
So far Apple has behaved as if the battery life of the iPad and the iPhone are perfectly fine as is, and that it would prefer to create a thinner and lighter model to one that puts the makers of external battery packs out of business.
Apple has not been willing to make a new iPhone or iPad or MacBook thicker or heavier just to have a longer battery life than the previous version.
However, the iPhone 6 and 6 Plus did have longer battery life. That's probably because even if Apple did make thinner batteries, the phone's thinness is limited by other components that cannot be shrinked. (Probably the camera.)
I'll be willing to bet, though, this year's iPhones will not have a significant longer battery life than last year's edition.
Apple Showcases iPad With Creative Smart Cover Storefront Display at Apple Store
At the iconic Apple Store on Regent Street in London, the Cupertino-based company now has a row of iPads on display with colorful Smart Covers that automatically open and close.
Can you do that, Surface Pro 3? :-)
Hearing is Believing
Listening to a podcast is like watching a movie, listening to music and reading a book all at once. You become attached to the characters, caught up in the story, enthralled by the writing. "Every other format is going to shorter and shorter content pieces, so you're actually swimming upstream," the venture capitalist says to Mr. Blumberg. But maybe we're sick of short attention spans. Maybe we want to pay attention.
Parting Words
Thanks for reading.
Day 10 of the new year. Are you still keeping your new year resolutions for this year? Or are you still keeping your new year resolution of 1993 of not making new year resolutions?
The Global iGallery: The Stunning Images Set to Go On Show in Every Apple Store Around the World
Apple commissioned the work of 12 artists at various stages of their career to create works meant to inspire.

The artwork, done on iOS devices and Macs using various apps, is displayed on Apple's website as part of an ad campaign called 'Start something new.'
Computing for the Visual Impaired, Part 1
If you have fully functioning eyes, conduct a thought experiment on how you would navigate your life without them. How would you earn a living, keep up your home, maintain personal hygiene, take care of your loved ones, and transport yourself from one place to another?

Now reduce the experiment to just one significant area of your life: digital data. How would you communicate with people, access your personal information, pay your bills, track your finances, and submit your work? Even for those whose jobs don't involve computers — which is increasingly rare — much of our lives involves electronic screens and digital data. For "knowledge workers," computers are integrated into the things most important to them: work, identity, creativity, and connection.
Ozobot: The Tiny Robot That Comes Alive on Your iPad
Darting around on top of my iPad screen, two little Ozobots seemed to have minds of their own, which is sort of true. They are robots with sensors that let them follow lines in a variety of colors and even respond to simple programming commands, also made up of short colored lines.
The Fundamental Flaw With EU 14-Day Refunds: You Keep the App Forever
What happens is the app gets removed from your 'Purchased' account history, so it's not possible to re-download the app from the store. However, as long the app is already downloaded to a device, the file never gets deleted and never stops working. This means the app is still accessible from the Home Screen and is fully-functioning.
This is a flaw, but I do believe most customers are honest. Those who do resort to this 'loophole' to get apps for free will probably pirate the same apps if this loophole is closed.
OS X Spotlight Glitch Exposes IP Addresses and Other System Details to Spammers
A glitch arises when OS X Mail users utilize Spotlight search in OS X, which includes emails in the search results. Spotlight ignores the remote content block preference from Mail and loads the remote email files as part of the search process. Once Spotlight loads one of these tracking pixels, spammers can glean details such as the IP address, OS X version, browser details, and the version of Quick Look being used.
Software is hard. Good software is way harder.
Stuff For Your Computers
Four apps (and some audio recordings) to help you get a better night's sleep (Kirk McElhearn, Macworld)
Microsoft updates OneDrive for iPhone and iPad with push notification support and more (Rich Edmonds, iMore)
CBS News for iOS goes 3.0 with fresh refresh, universal support and new features (Aldrin Calimlim, AppAdvice)
Apple Emerges As a Promising Internet of Things Platform at CES 2015
"In my opinion, there's only going to be two platforms: HomeKit and Nest," said Allen. "When you get so many platforms—SmartThings, Wink, Nest—it becomes confusing for developers and consumers. I'd argue you're going to see less platforms and more adoption of HomeKit or the Google Nest platform. It's one or the other or both. Consumers want the ability to go between the two."
In a World of Phones, Gadgets Must Adapt
Farhad Manjoo, New York Times:
Here's the important lesson for consumer electronics companies: The future of tech may not be in flashier, more powerful hardware, but instead in services enabled by clever software. The gadgets matter, but only if they allow for software that can create useful, perhaps groundbreaking services that work across all our gadgets.
When Autocorrect Goes Wrong (and So, So Right)
Jessica Bennett, New York Times:
Botched autocorrects are a byproduct of a technological convenience that allows typing on the go, even when the message does not always come out as planned. Yet as autocorrect technology has become more advanced, so have its errors.
Apple's App Store Hiked Its Price. Here's Why
It accounts for the higher regional taxes and increased accounting costs to sort out the multiple taxation streams, without further cutting into developers' profits from selling through the platform.
Short Notes
Parting Words
Thanks for reading.
First HomeKit Devices Confirm Apple TV's Limited Role in Home Automation
Thomas Ricker and Jacob Kastrenakes, The Verge:
So, while commands like "Siri, turn off the lights in the living room" will always work while connected to your home Wi-Fi network, they won't from the airport unless you have an Apple TV. But that's it — you can still switch off the lights with an app, no Apple TV required. This behavior has been confirmed by a source close to HomeKit's development as well as two launch partners who wish to remain anonymous. Only third-generation or later Apple TVs running software 7.0 or later will support HomeKit.
A World Transfixed by Screens

The continued massive growth of connected mobile devices is shaping not only how we communicate with each other, but how we look, behave, and experience the world around us. Smartphones and other handheld devices have become indispensable tools, appendages held at arm's length to record a scene or to snap a selfie. Recent news photos show refugees fleeing war-torn regions holding up their phones as prized possessions to be saved, and relatives of victims lost to a disaster holding up their smartphones to show images of their loved ones to the press. Celebrity selfies, people alone in a crowd with their phones, events obscured by the very devices used to record that event, the brightly lit faces of those bent over their small screens, these are some of the scenes depicted below.
Molecules for iOS Review: This Interactive Science Book Brings Learning to a Whole New Level
Few iOS apps are as thoughtfully designed as Molecules, and even fewer combine superb visuals with clear writing that encourages exploration. If you're a parent or teacher looking for a way to engage middle or high school students in learning about the material world, Molecules looks like a pretty good investment. But be careful: you may find yourself spending lots of time with the app yourself—because, unlike those old science textbooks, it's a lot of fun.
Stuff For Your Computers
Page d'accueil
Short Notes
Parting Words
Thanks for reading.
Did rumors of the 12-inch Macbook Air create an Osbourne Effect, or did everyone who wanted to hang on to their MagSafe connectors a little while longer rushed out to buy the current Macbooks?
How to Bulk Delete Images From Your iPhone
A Macworld reader asked:
My iPhone is running out of storage space and I think it's because I have a lot of photos on it. I'd like to remove them all in one go, after backing them up. Is there a simple way to do that?
Christopher Breen to the rescue!
How to Reset iTunes Match
Like every other cloud service Apple offers, there's no man-behind-the-curtain preference pane to reset things. There's no toggle labeled "Reset iTunes Match" anywhere.

However, iTunes Match can be tricked into being reset.
How to Fix Touch ID Not Working On Your iPhone or iPad
In essence, if you find you are having trouble using Touch ID, then it is time to create an additional Touch ID profile for the specific condition you are in.
Apple Mac Mini (Late 2014) 2.8ghz Review, Apple's 'Best' Mac Mini Isn't As Good As the 2012 Model
For power users that need that extra processing headroom, the quad-core Mac mini is already sorely missed. For single-threaded applications, the processor performance is little changed, even though we expected the 0.2 GHz advantage to give this model an unequivocal edge. And despite Intel's advances in faster processing at lower clock speeds, the 2014 generation does suffer in out-and-out multi-threaded speed when compared to the quad-core Mac minis made two years earlier – it may come as little surprise that two cores still comfortably beat four. In its favour, system IO has increased in other areas through the implementation of faster storage drives, improved Wi-Fi and more focused Thunderbolt 2 technology. The adage about steps forward and backward really comes to mind for the new Mac mini, and your personal needs will suggest how many this one's taken in each direction.
Stuff for Your Mac
Andrew Kunesh, Macgasm: With Flashlight, you can add different commands to Spotlight search to either fetch information or perform other tasks on your computer— for example, you can perform Terminal commands or use Wolfram Alpha to compute complex equations.
Tera Thomas O'Brien: Imagine what the Dock would look like if, instead of a long line of icons, all those icons were rolled up into a circular donut shape.
Apple and Amazon's Unpaid Security Checks Face a New Challenge in State Courts
Suing under state law is the right strategy, says Orly Lobel, a professor of employment and labor law at the University of San Diego. "A straightforward interpretation of the checkout time at the Apple stores, in which employees are subject to searches, would include that time as time in which the employees are subject to the control of the employer." And if a state has different standards than federal law, says UC Irvine law professor Catherine Fisk, "obviously state law might find the time spent on security checks compensable."

That could be costly for companies like Apple. Gallaway claims that his amended complaint, due to be filed in court on Jan. 9, will cover a class of about 12,500 current and former employees at 53 California Apple Stores, and employees report losing 10 to 20 minutes a day waiting without pay for a manager to perform a security check. California law also has heightened penalties and requirements that could increase the cost to companies, like an overtime rule that kicks in whenever employees work more than eight hours in a day, rather than only after 40 hours in a week. Other states offer opportunities for fresh lawsuits, says Gallaway: "Without giving away too much of where we want to go with this, it's certainly more than California." But even some solid blue states may be dead ends: Last month, while persisting with their California claims, Gallaway and his colleagues abandoned their allegations under state law in Massachusetts, New York, and Ohio, whose statutes they acknowledged "largely follow the 'integral and indispensable' test under the FLSA."
Short Notes
Parting Words
Thanks for reading.
Okay, I too do not understand what the phrase "functional high ground" means.
Review: Physical Keyboards for the iPhone 6
It has been, what, more than 7 years since the arrival of the iPhone, and the start of the end of physical buttons on phones. If you are still misisng your keys at this point, maybe you do want a physical keyboard after all. Walt Mossberg of Re/code is reviewing two physical keyboards for iPhone 6 that you might want to check out.
These cases take two very different approaches to the unnatural act of grafting a keyboard onto an iPhone. But the Typo 2, which adds its keyboard just below the screen, BlackBerry-style, when held vertically, is more natural. It does add length to the iPhone, and blocks the home button/fingerprint reader, but otherwise allows the phone to be used as you'd expect. And its keyboard is always ready for use.

By contrast, the Keyboard Buddy makes more major and awkward changes to the iPhone. It's meant to be hidden until you need it, so it takes the form of a tray that slides out from the side of the iPhone. That means it doesn't block the home button.
djay Pro for Mac
There are very few companies that continue to impress me, but Algoriddim has done it time and again. It's not only the products, but the attitude in building those products to be great that wins me over.
More Stuff for Your Computers
Chinese Magic Turns iPhone 5c Into iPhone 5s
Edgar Cervantes, Mobile Geeks:
The first step into making a fake iPhone 5s would be to get an iPhone 5c. More specifically, you need the iPhone 5c's motherboard. Interestingly enough, the rest of the phone is not really needed.
I have no idea if this is real, and if this is widespread, but if I ever land up in China, I'm not buying any iPhones.
Parting Words
Thanks for reading.
Tue, Jan 6, 2015 Day of the Functional High Grounds
The Functional High Ground
A company like Apple, moving at a breakneck speed, will undoubtedly continue to give us plenty to obsess about, both positively and negatively. I've been following the company closely since my hiring in 1996. Since that time, the company has consistently produced nothing short of the best hardware and software in the world, consistently marred by nothing short of the most infuriating, most embarrassing, most "worrisome for the company's future" defects.

Apple is clearly doomed. I think Apple is going to be okay.
From where I am sitting — "layperson armchair", that's where I am sitting — I really don't want Apple to stop its current pace of annual operating system updates. Clearly, I think, Apple has a plan to move everyone from a world where one computer is enough for anyone, to a world where there are multiple screens for different tasks in various parts of the day. Or, to borrow Steve Jobs' words, where cars and trucks co-exist nicely. Apple has started with simplier things, like giving apps consistent labels and visual layouts. But lately the company has really started work on deeper and more difficult stuff, like iCloud and Continuity. The transition is far from over, the destination is still quite a bit away, but I can't wait to see where Apple brings us.
I don't want Apple to slow down. I want to get there faster.
(Reminder: "layperson armchair.")
Asking Apple to slow down or pause is like asking Microsoft back in year 2000 to slow down Windows XP development in order to fix Windows ME. It will be good for Windows 95/98/ME lovers, but, with hindsight, that should not be where Microsoft fans wanted Redmond to be.
Improved software quality from Apple will be very welcomed, no doubt about that. The public beta programs that Apple introduced recently certainly are positive steps, and I do wish Apple can double-down on quality control. I simply hope Apple doesn't have to resort to slow-down or reboot. Looking at Apple software that I use daily, OS X Yosemite, iOS 8, Safari, Mail, and Calendar are nowhere near perfect but still pretty damn good, I don't see that need either.
(Reminder again: Remember the previous reminder.)
(Yes, Apple has rebooted product development before, including Final Cut, iWork, and now iPhoto. I'd have to admit I don't mind a reboot of iTunes, not just because the quality is not that great, but the app seems lost.)
Setting Up and Maintaining a Paperless Home and Office
Going "paperless" has a virtual cornucopia of advantages. For one, it's a marvelous way to remove physical clutter. But more than that, once your paper documents have been scanned in to your computer you'll be able to access them easily (and from any device) — turning your paper documents into digital files makes them easy to sort and search for (because with today's technology, they can be scanned papers can be turned into computer-readable PDF documents).

Is going paperless easy? Why, yes. It simply comes to down to having the right tools and then building habits around digitizing your dead trees. Are you ready to leave paper behind?

We'll help walk you through it.
Top Tips for Working with the Mac's Menu Bar
To start out your new year I thought I'd remind you of (or, possible reveal, if this is new to you) a handful of menu bar tricks that you'll find helpful. Let's start with rearranging icons.
Big Mother Is Watching You
Anne Helen Petersen, BuzzFeed:
If you keep your fitness-related New Year's resolutions in 2015, it'll likely be thanks to the new wave of devices and apps that have taken monitoring things like newborn sleep patterns and blood oxygenation from geek hobby to mass-market juggernaut. But what happens when companies have access to the most mundane details about our bodies?
Apple Now Selling SIM-Free Unlocked iPhone 6 and 6 Plus in the US, From $649
Unlocked iPhones can be activated for use any carrier, AT&T, Sprint, Verizon or T-Mobile.
Steve Jobs and Bill Gates Show How Drive Not Passion Leads To Success
Sabah Al Binali, The National:
"Find something that you are passionate about" is absolutely the worst advice anybody can give to an entrepreneur or a job seeker. People get a job for one reason only, and that is to earn a living. Otherwise it is charity or a hobby.

Sure, you want a job that is not horrible and maybe even pleasant but how much are you willing, let alone able, to sacrifice financially to find something that you are passionate about?
Parting Words
Thanks for reading.
Apparently, Belkin is announcing a sensor that detects that the smoke sensor has detected smoke. This is... interesting.
At least no company at CES this year will be hawking Apple Watch accessories... I hope.
Painter Essentials 5 Review: Fun Photo Painting with 31 New Brushes
Awakening from seven years of slumber, a new version of Painter Essentials has finally hit the streets. Targeted toward hobbyists, art enthusiasts and emerging photo painters, Painter Essentials 5 was redesigned to be smoking fast and far easier to use. It includes a whopping 31 new and useful brushes—including some of Painter 2015's hot new Particle Brushes—plus two new tools for creating mirror and kaleidoscope paintings, a vastly improved photo painting engine, a powerful brush-tracking utility, real-time effect previews, and more. Whether you're an aspiring artist or a photographer, there's a lot to enjoy in this new release.
How To Duplicate an OS X User Account
For years, our kids have shared a single account ("Kids Account") on the family Mac. That account had parental controls enabled, and it was configured for really young kids who did little beyond using a few apps aimed at preschoolers and kinders.

This setup worked pretty well until the past year or so. Now that the kids are getting older (both are in elementary school), each wants to use apps with her own settings. They both also use the same online-homework system, so sharing an account means lots of logging in and out of accounts in Safari. And, of course, each wants a different desktop picture, a different account name and photo, and so on.
Griffin Adds Two New Accessories to iTrip Lineup
The iTrip AUX Bluetooth adds a Bluetooth connection to your car stereo, while the iTrip AUX AutoPilot packs in device charging, audio output, and playback controls into a single device.
More Stuff for Your Computers
Despite Lawsuit, Apple's iOS 8 Storage is Actually Far More Efficient Than Google's Android, Samsung's Galaxy, Microsoft Windows
Daniel Eran Dilger, AppleInsider:
Which? noted that Apple's 16GB iPhone 5c and iPhone 5s, for example, still left between 12.6GB and 12.2GB available to the user running iOS 7. That's less than Apple's latest 16GB iPhone 6 and 6 Plus models loaded with iOS 8, which the lawsuit condemns as leaving "just" 12.7 to 13GB free.

Rather than suffering a deceptive shock of missing storage, Apple has increased the free space available to users under iOS 8.
On the other hand, this chart in Ars Technica seems to indicate that iOS 8 used up more storage than iOS 7 on the same device:
On average, it looks like you'll give up around 740MB on iPhones and 1.03GB on iPads just to install the update.
The Myths and Mysteries of Apple's Apple
The truth is that Apple's famous apple is not a complex talisman freighted with hidden meaning, but a clear, uncomplicated design that's been carefully tweaked over time, though never at the expense of its intuitive simplicity.
In this rather short and simple article, we find out that the apple is an apple. The bite is there to make sure it is not a cherry.
(Photo: Inside of the Apple logo in 5th Avenue Apple Store by LuisQuiroz1618)
Parting Words
Thanks for reading.
From Phones To Tablets: 26 Apple Designs That Never Came To Be
Excerpt from Design Forward: Creative Strategies for Sustainable Change by Hartmut Esslinger:
In 1982, Apple was in its sixth year of existence, and Steve Jobs, Apple's cofounder and Chairman, was twenty-eight years old. Steve, intuitive and fanatical about great design, realized that the company was in crisis. With the exception of the aging Apple IIe, the company's products were failing against IBM's PCs. And they all were ugly, especially the Apple III and soon-to-be-released Apple Lisa. The company's previous CEO, Michael Scott, had created different "business divisions" for each product line, including accessories such as monitors and memory drives. Each division had its own head of design and developed its product line any way it wanted to. As a result, Apple's products shared little in the way of a common design language or overall synthesis. In essence, bad design was both the symptom and a contributing cause of Apple's corporate disease. Steve's desire to end this disjointed approach gave birth to a strategic design project that would revolutionize Apple's brand and product lines, change the trajectory of the company's future, and eventually redefine the way the world thinks about and uses consumer electronics and communication technologies.
Boot Beep
From the wonderful Folklore.org web site, here's the story on the creation of Macintosh's boot-up sound.
Charlie saw me messing around with sounds for a new boot beep and told me that he knew of a simple algorithm that might work pretty well. He asked me to fill the sound buffer with a simple square wave, but then make successive passes on it, averaging adjacent samples until everything reached the same level.
Also from the story, we learn that if you are going to drill a hole in Steve Jobs' beautiful machines, you will need a better reason than "improved sound quality."
Stuff for your iPhone
Parting Words
Thanks for reading.
Who is this influential person in the Mac community?
MACED ANGST
What Isn't There an App for?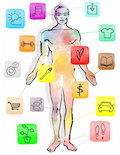 I recently spent three weeks trying to improve my life through apps. First, I diagnosed myself; I determined that I have bodily ills, household ills and wardrobe ills. Then I started Googling.
Resolve to Take Better Care of Your Mac in 2015 - Here's How!
New year, new resolutions. If "take better care of my Mac" was on your list of things to do, here are some practical tips to make that happen. I've split this list up into three topics: Back up your Mac, batten down the hatches and improve your security, and clean up the crud (get rid of data you don't need).
Use Your Online Backup As Cloud Storage
So there I was in Orange County, without a specific audio file I needed. And that's when it hit me: I back up my iMac (and all my other computers) using an online backup service. Which means all of the files on my iMac are also backed up in the cloud. So even though my Mac at home is shut down, the files on it should be accessible to me.
Retail Store Walls Become An Art Gallery
The visuals teams at Apple's retail stores are installing new wall graphics that extend [the "Start something new"] Web campaign that spotlights artistic applications for iPad, iPhone and Mac.
Weekend Linkorama
The Answer
One of the most influential person in the Mac community, this person is, of course Adam C Engst.
Parting Words
Thanks for reading.
Farewell, iPods
As noted by FairerPlatform, iPods are mostly missing from Apple's online refurbished store. The speculation is that
... as Apple winds down iPod manufacturing it needs most refurbished iPods for warranty and replacement.
The iPhone, in my humble opiion, is truly a better device in almost every aspect for listening to music, podcasts and audiobooks when compared to the iPod shuffle and nano. The only downside is size.
However, with the upcoming arrival of the Apple Watch this year, Apple now has a modern platform that will be very suitable for smaller wearable devices. The Apple Watch need not be confined to a watch that you wear on your wrist. With this new operating system, I wish we will soon get a truly great replacement for iPod shuffle and nano.
Speaking of listening on an iPhone...
Dan Moren, Six Colors: Wish List: Up Next for iOS
(Photo: iPod, by Chloe Media)
Lucky Lucky
Every New Year, Apple Japan has been selling these Lucky Bags, or Fukubukuro. Essentially, these are bundles of mystery stuff, and the cost of a lucky bag is usually cheaper than if you purchase all the stuff inside individually.
This year, among the standard stuff like Apple TV, Beats headphone, Mophie battery, and iTunes gift card, lucky winners will also walk away with a 128 GB 11-inch MacBook Air, as reported by the Mac Otakara blog.
Ask The iTunes Guy: Of Missing Genres and Artist Sorting
I look at a bug in iTunes 12, where deleting the genre tag creates a blank genre. I discuss an issue where a reader couldn't import AAC files into iTunes. I explain how to combine a pre-ordered single with an album. And I show how to sort artists by their last name.
Hands On: Scribe Cross-Platform Clipboard Utility
Scribe is a clipboard utility for, well, copying anything from your Mac. If you can select it, you can copy it, and Scribe will send it on over to your iOS device.

The text you've sent over also goes into your device's clipboard, so that you can paste it in any application there.
Automatic, a Simple, Smart Driving Assistant for Willing Drivers
Automatic is a combination of a small Bluetooth-enabled dongle that plugs into your car's on-board diagnostics port (a.k.a. ODB-II port) and communicates with an accompanying smartphone app. Together, they provide feedback about how you're driving, fuel costs, fuel efficiency and other trip data.
Developers! Developers! Developers!
Parting Words
Thanks for reading.
Thu, Jan 1, 2015 Day of the First Public (Perpetual) Beta Edition
On this first day of 2015, Apple's home page invites you to start something new. Some of the works you can explore on Apple's web site are created with an iPad Air 2 with Brushes 3, an iMac with iDraw, and an iPhone 6 with iMovie. Apple hopes that this galley "inspires you to create something new," so go ahead and explore away.
Meanwhile, this web page is the result of a MacBook Air + Sublime Text 2. Welcome to the new MyAppleMenu.
Touch ID Not Working in Cold Weather? Here's a Fix
What you'll want to do is add a new fingerprint to Touch ID while your hands are cold (which usually means the skin is more dry too), matching the general conditions where Touch ID is failing on a regular basis.
You Can Now Easily Adapt Any New Post-2012 iMac for VESA Mounting
The NuMount VESA is a machined aluminum bracket that clamps through the power-cable passthrough in the iMac's stand, adding both a quartet of screw holes for a 100mm x 100mm VESA mount and a shelf above that for storing items you want nearby but neither want to see or need to reach (say, an external hard drive for backups).
Stuff For Your iPhone
Tunity lets you listen to your television programs on your iPhone. When will you ever need this, you ask?
Rick Broida, CNET: Beyond simple marriage-saving (letting your spouse sleep while you listen to late-night TV), it lets you listen to TV audio in bars, restaurants, gyms, airport lounges, waiting rooms and other environments where the audio is muted or simply too low for you to hear.
John Emmert, TUAW: Users will find a number of uses for the app but I can envision it working well when you are at a sports bar with a number of televisions tuned to a variety of sporting events but no sound.
(Or you can watch stuff on your iPhone?)
More Stuff for Your iPhone:
And for Apple, here's a piece of good news...
Taiwan clears Xiaomi, other smartphone brands of breaching data privacy
Taiwanese regulators cleared on Tuesday China's Xiaomi Inc and other smartphone brands of breaching local data protection laws after national security concerns triggered the government to launch a probe in September.
... and a piece of bad news.
Apple Hit With Class Action Over Storage Eaten Up By iOS 8
Apple has been hit with a lawsuit alleging that it doesn't inform users just how much storage its new operating system will eat up – and then prods them to buy more space through its iCloud service.
(On the other hand, Apple has probably gotten used to having lawsuits against almost anything they do or doesn't do.)
Have a Very Merry Public Domain Day
If you didn't notice, it's that time of the year when we note the expiration of copyright on some of the older works. It's the end of our collective promise to protect these artists' economic interests, and the start of a new stage when everyone, without needing to ask permission, can build on these works, to create new derivations, and to make new Disney musical animations.
To celebrate Public Domain Day, Alex Wild invites you to make a donation to the public domain.
Your gift might be as small as an unpublished sketch from art school, or a set of wildflower photographs from a hiking trip in 2005, or that 2-minute basement recording of a song you haven't performed since sophomore year. If you haven't used these works by now, why not give others a chance?
(Or maybe something that you've created after being inspired by Apple's Start Something New gallery?)
And A Happy New Year
Nobody is really reading my little web page right? So it is okay to crack that age-old joke about me still writing "2014" in my cheque today, before realizing that the balance in my bank account...
Oh, alright. I'll stop.
Thanks for reading.